Member of European Links Ring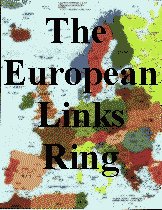 Want to join the European Links Ring?
[Skip Prev] [Prev] [Next] [Skip Next] [Random] [Next 5] [List Sites]
Meet your Match! CLICK HERE to go to All About France
Cyber Saver - Banners that Pay - Banners That Pay You!
Money Makers! - Interested in making money from your site?
RHOADES CAR - 4 Wheel Bikes That Drive Like a Car!, Street legal,Multi-speed, 1-2 & 4 seaters